Not a whole lot of excitement today – just checking out Sapporo, the shopping district (Tanukikoji) and entertainment area (Susukino). Tanukikoji is a covered shopping avenue very popular with visitors. Lined with restaurants and shops of all sorts. Even a few hotels have direct entrances from here.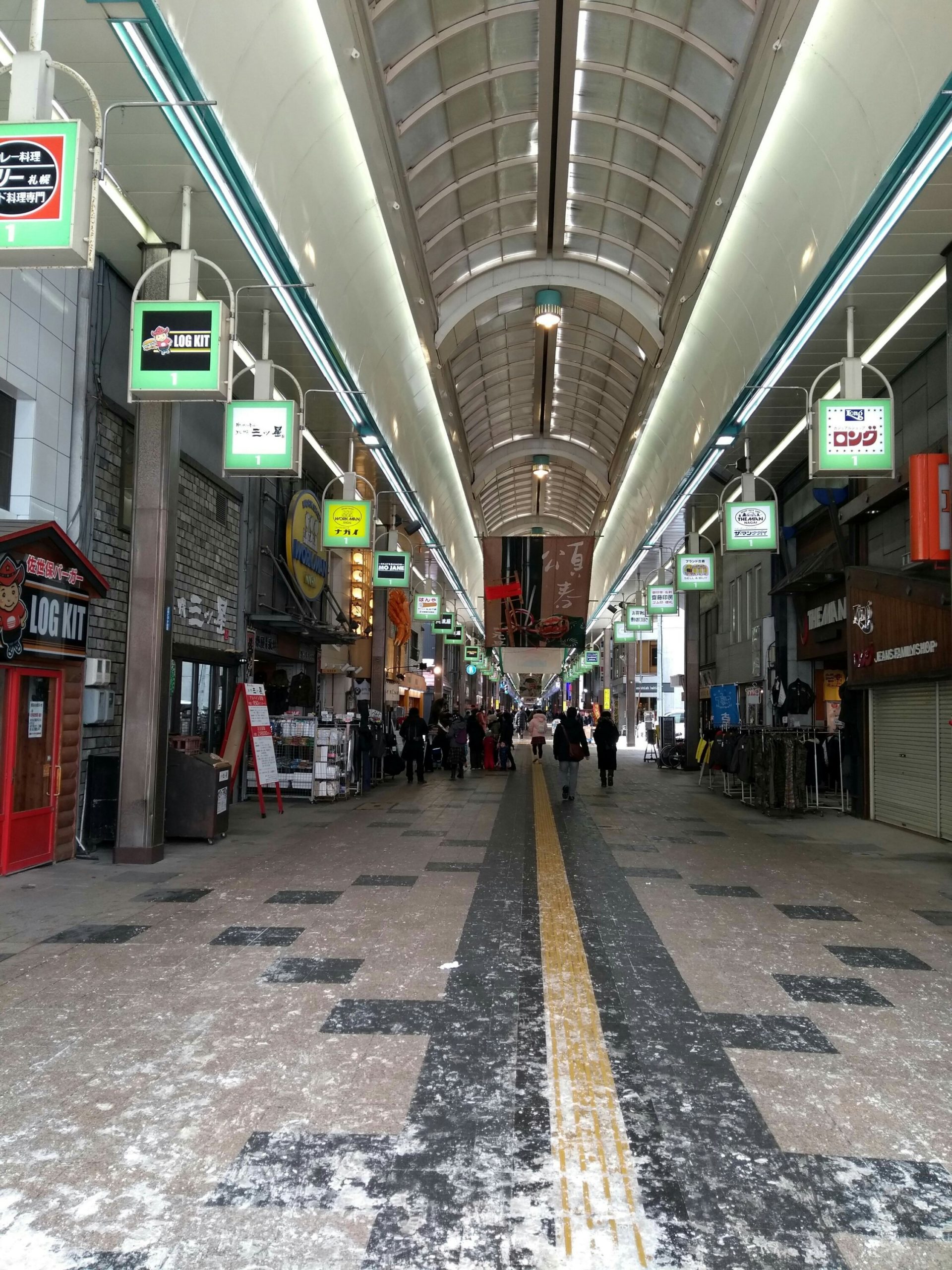 Susukino is Sapporo's entertainment district. During the day it's mostly shopping but at night, it's all neon, nightclubs and restaurants. Reminded me a bit of Times Square. They also have some interesting buildings in the area that I found just wandering.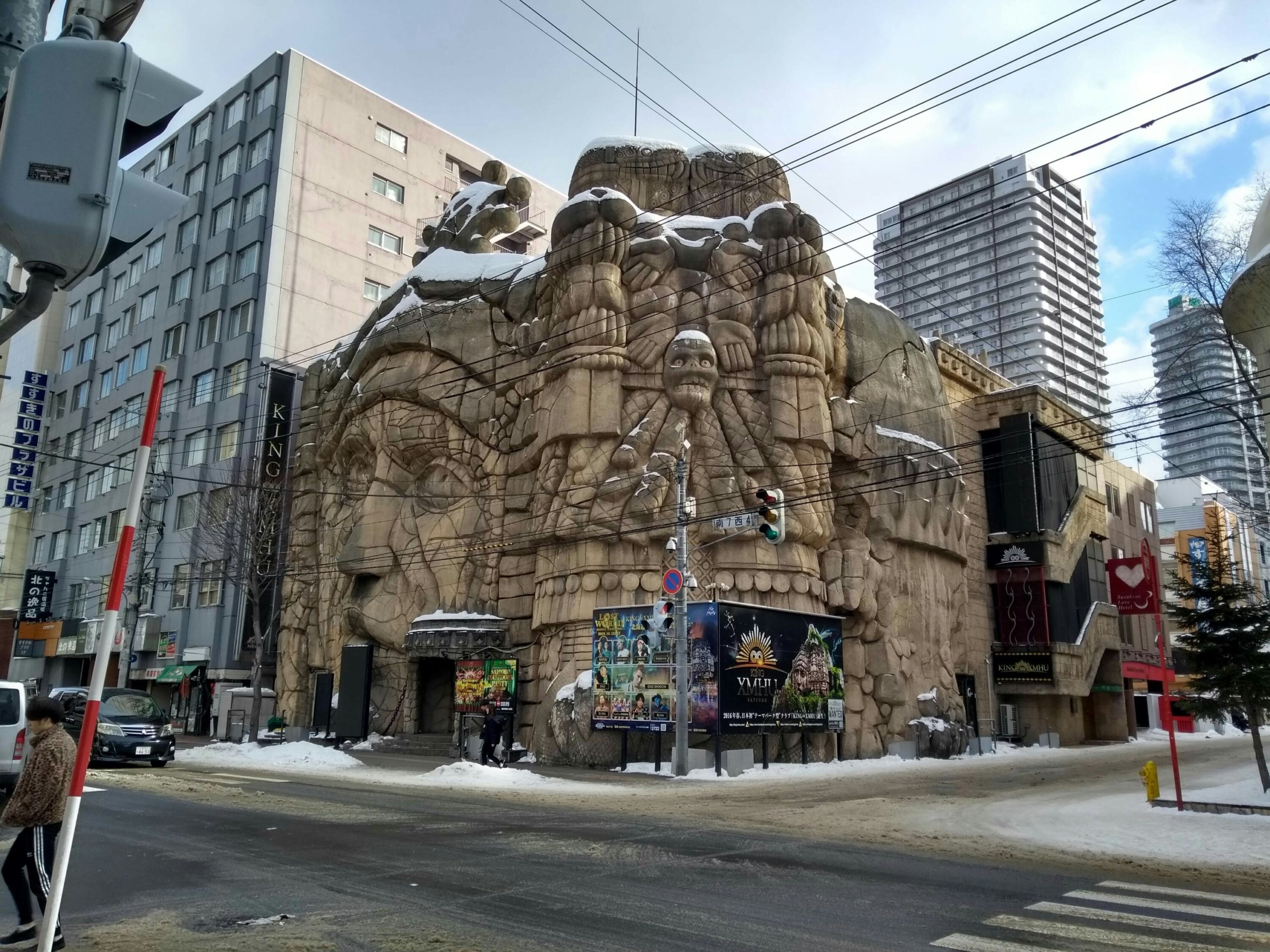 Sapporo has a big snow and ice festival coming up. Unfortunately, it starts after I leave but the preparations are in full swing. Odori park is a big walkway in the middle of downtown running about a kilometre and a half. I thought the entire park was under construction until I saw what they were working on.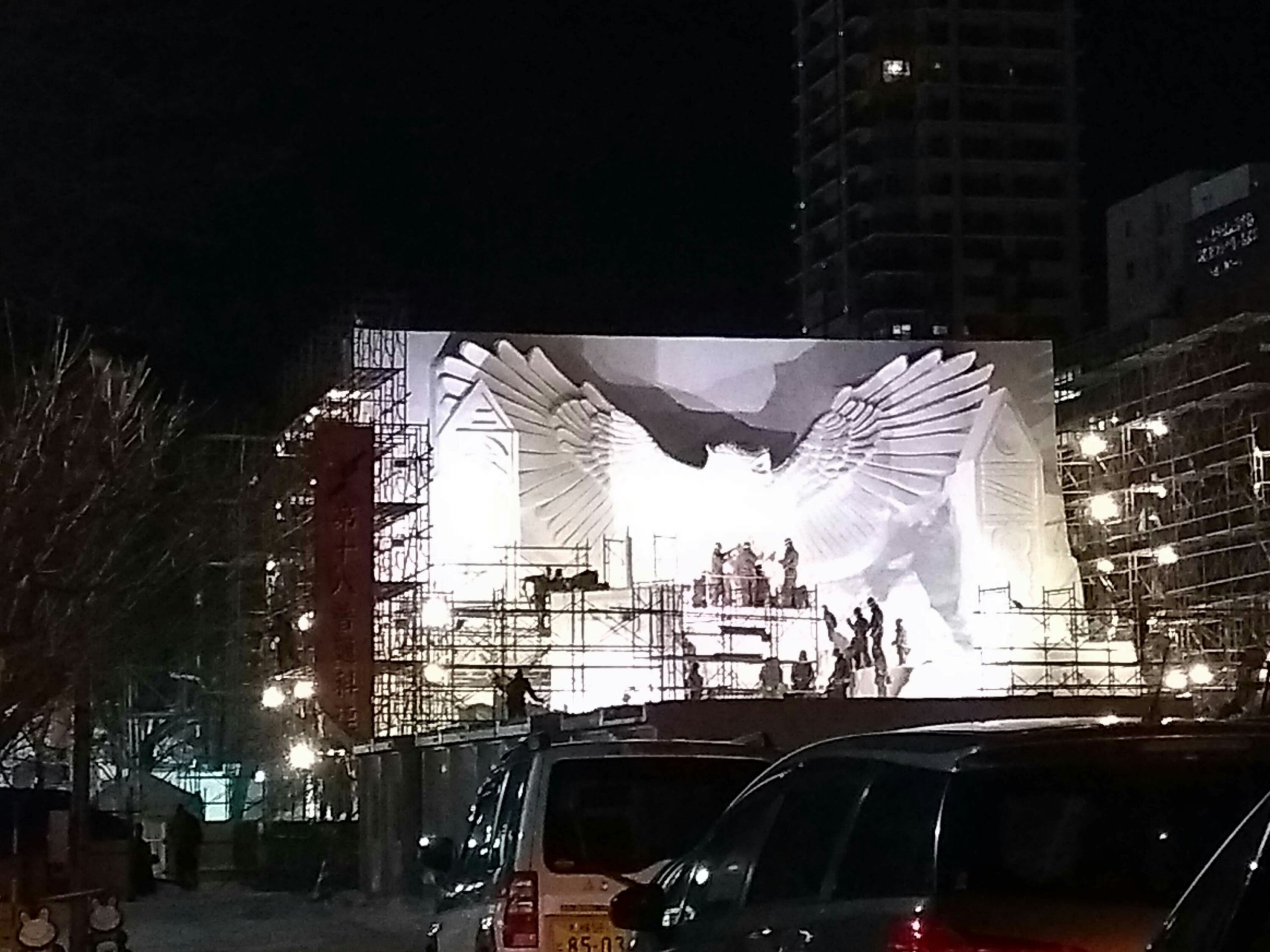 The last thing I wanted to try tonight was to take in the view from the JR Tower Observatory. For some reason, every major city has an observatory (or several). I had a couple of options but didn't want to make the trek out to Mt. Moiwa for the view there so I stayed downtown and paid a few bucks to get to the JR Tower Observatory. I tried taking some photos but it's tough to capture how majestic the view is. Especially since it every photo is basically a bunch of lights without context. So instead, I took a photo of the view from the mens washroom.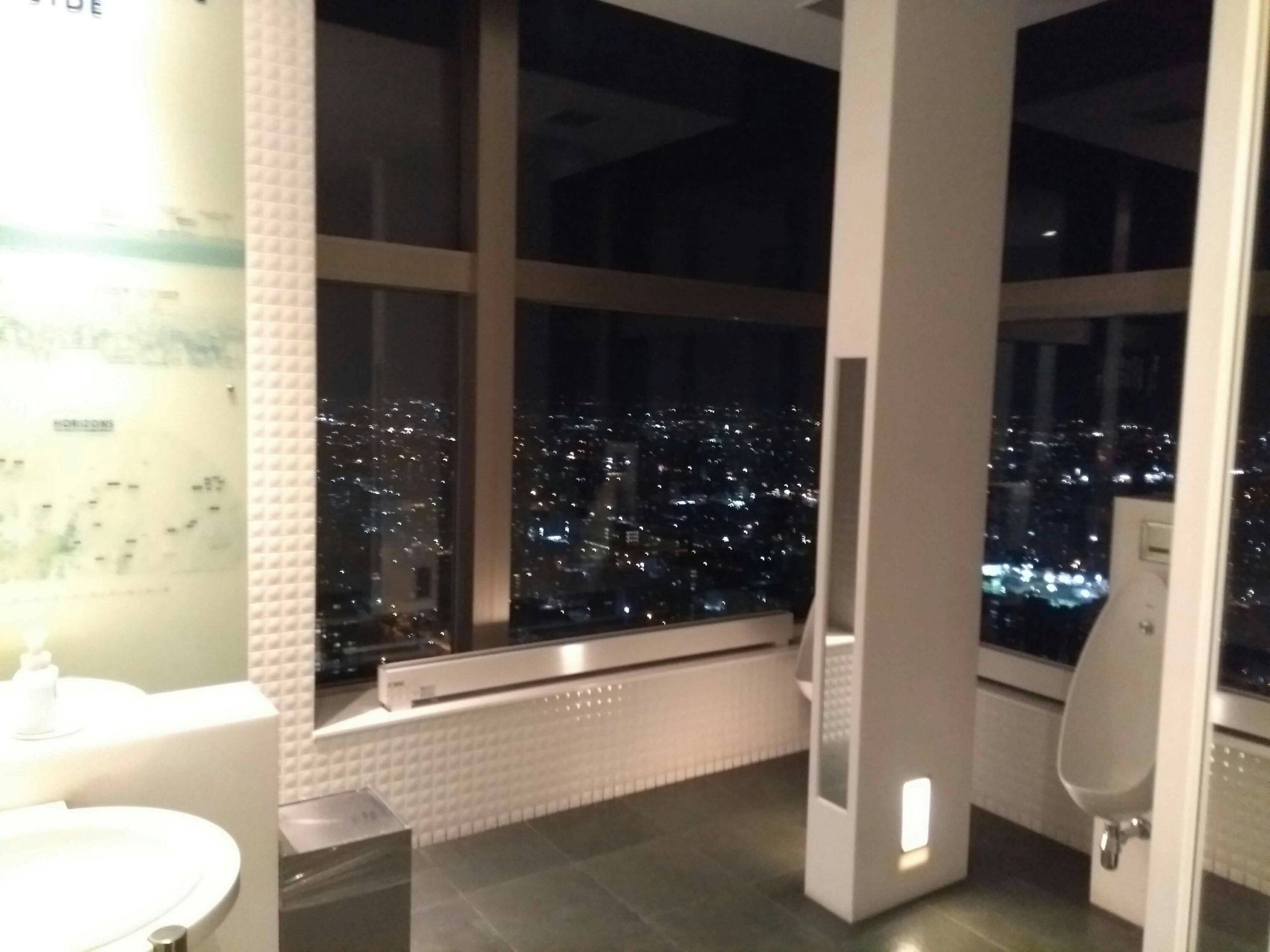 On my way to find a sushi restaurant, I came across an all-you-can-eat steak place. To translate the kanji at the bottom left, it says women – 1999 yen and men – 2199 yen (figure about $20 USD and $22 USD respectively). That is a crazy amount of food!